9 Ways to Never Grout Again
Grout's a high-maintenance, dirt-and-mold catching drag. Here are 9 clever ways to avoid it.
1. Snappy Patio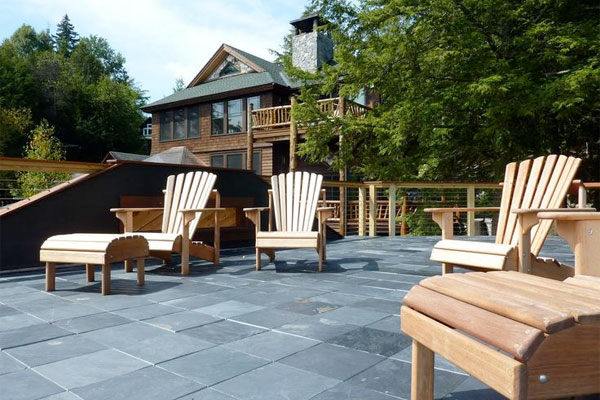 Image: HandyDeck Systems Inc.
Setting real stone tiles in mortar or sand is mind-crunching work. These outdoor tiles are backed with plastic grids with interlocking tabs that simply snap together. Best of all: no grout to repair or refill. Turn your deck into a patio — they'll cover any level surface. DIY-friendly, groutless stone tiles are about $12 per square foot.
2. Groutless & Green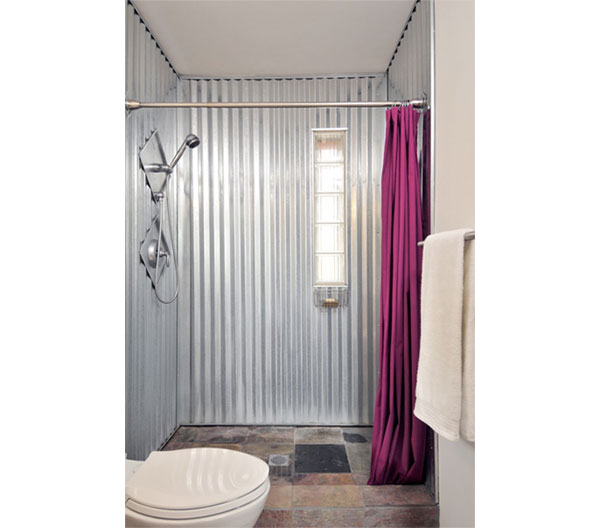 Image: Praxis Design-Build, John McDonough, project superintendent / Laurie Allegretti, photo
Corrugated, galvanized steel roofing panels make nearly seamless shower walls for this house in New Mexico. They're held in place with trim pieces so there are no nails. Before the panels were installed, the walls were completely waterproofed with cement tile backer board and an acrylic sealer. The panels are cheap — $12 to $15 for a 2-foot-by-8-foot panel — and recyclable, making them a green choice that can help projects qualify for LEED certification.



3. Faux Grout



Image: Mannington Residential Flooring

Sheet vinyl is getting better and better at reproducing the look of real stone tiles, complete with (fake) grout lines that you'll never have to seal or repair. Premium sheet vinyl with a cushioned backing and 20-year warranty is about $3 per square foot.



4. Getting Plastered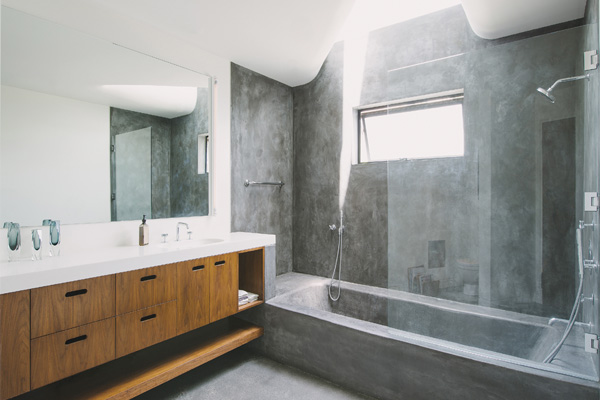 Image: Alen Lin / Courtesy of Beth Holden of New Theme Inc., Los Angeles

Good old plaster over a wood-and-wire-mesh frame creates this seamless bath enclosure. A powdered colorant added prior to mixing the plaster makes a mottled look; a waterproof sealant finishes the job. Plastering is $3 to $5 per square foot.



5. Diamond Life



Image: Ridalco

We love imaginative backsplashes but hate cleaning grout. To the rescue: Aluminum diamond plate metal adds modern pizzazz to your kitchen and is virtually seamless. Fix it in place with construction adhesive, then easily wipe off cooking grease and splatters. A 1-foot-by-8-foot panel of 1/16-inch-thick (.063) aluminum diamond plate is about $45.

Related: 12 Kitchen Backsplash Ideas to Fit Any Budget



6. Skin-Deep Beauty



Image: Forzastone

Thin veneers of real stone laminated to layers of metal alloys and plastic make for eye-candy panels that are waterproof and virtually seamless. They're 85% lighter than stone slabs typically used for shower enclosures, but the beauty is all real.



7. Pattern Under Glass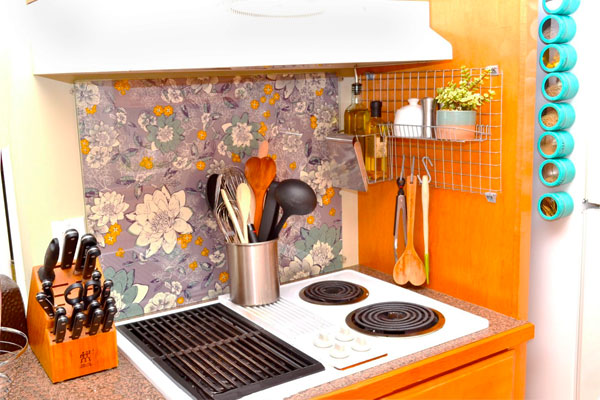 Image: Stevee Curtis

Blogger Stevee at JSquared put a piece of fabric behind her stovetop and covered it with a piece of clear, easy-to-clean glass. When she needs to change the vibe, she switches out the fabric. Off-the-shelf 3/32-inch-thick glass is $12 to $15 for a 36-inch-by-24-inch piece.



8. Do You Tadelakt?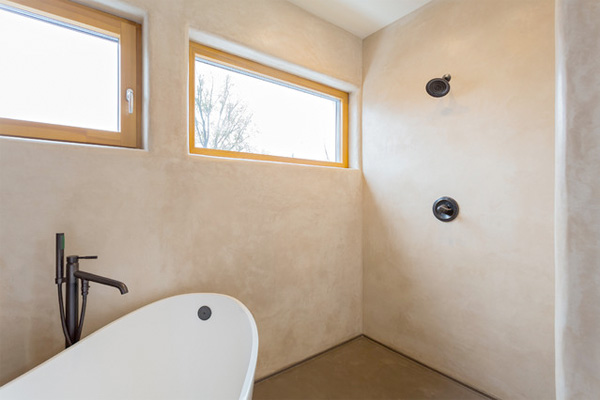 Image: Ryan Chivers of Artesano Plaster

A centuries-old Moroccan plastering process called tadelakt is finished with olive oil soap that's hand rubbed to a soft luster using a special stone. The result is a smooth, seamless surface that's so waterproof it can be used for shower walls. Cost of the process is about $50 per square foot.



9. Magnetic Personality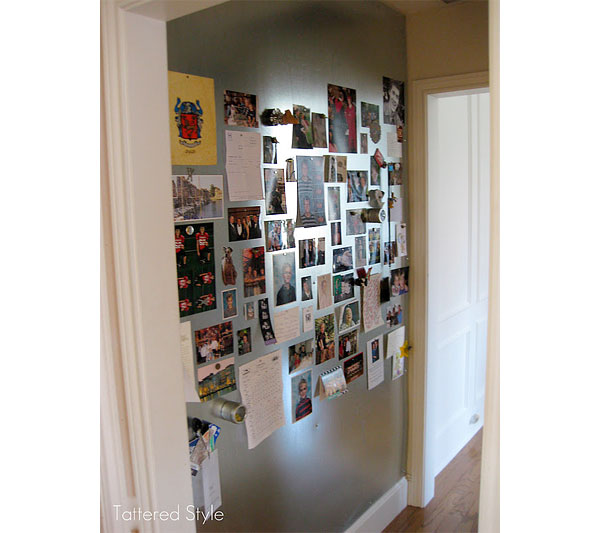 Image: Dana Pugh of Tattered Style

Tattered Style blogger Dana wanted an easy-to-use memorabilia wall in her hallway. Her low-cost solution was a one-piece steel panel where she can use magnets to hang ever-changing photos and trinkets. The panel was cut to order by a local metal shop, and the sharp edges were folded over (wrapped) for safety. Dana attached the panel to wall studs using sheet metal screws.


Read more: http://www.houselogic.com/home-advice/maintenance-repair/groutless-tile/#ixzz3VW3rkMr0
Follow us: @HouseLogic on Twitter | HouseLogic on Facebook